My Blog
Posts for tag: orthodontic treatment
By Diamond Dental
June 08, 2018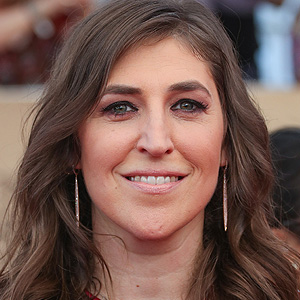 Mayim Bialik has spent a good part of her life in front of TV cameras: first as the child star of the hit comedy series Blossom, and more recently as Sheldon Cooper's love interest — a nerdy neuroscientist — on The Big Bang Theory. (In between, she actually earned a PhD in neuroscience from UCLA…but that's another story.) As a child, Bialik had a serious overbite — but with all her time on camera, braces were just not an option.
"I never had braces," she recently told Dear Doctor – Dentistry & Oral Health magazine. "I was on TV at the time, and there weren't a lot of creative solutions for kids who were on TV." Instead, her orthodontist managed to straighten her teeth using retainers and headgear worn only at night.
Today, there are several virtually invisible options available to fix orthodontic issues — and you don't have to be a child star to take advantage of them. In fact, both children and adults can benefit from these unobtrusive appliances.
Tooth colored braces are just like traditional metal braces, with one big difference: The brackets attached to teeth are made from a ceramic material that blends in with the natural color of teeth. All that's visible is the thin archwire that runs horizontally across the teeth — and from a distance it's hard to notice. Celebs like Tom Cruise and Faith Hill opted for this type of appliance.
Clear aligners are custom-made plastic trays that fit over the teeth. Each one, worn for about two weeks, moves the teeth just a bit; after several months, you'll see a big change for the better in your smile. Best of all, clear aligners are virtually impossible to notice while you're wearing them — which you'll need to do for 22 hours each day. But you can remove them to eat, or for special occasions. Zac Efron and Katherine Heigl, among others, chose to wear clear aligners.
Lingual braces really are invisible. That's because they go behind your teeth (on the tongue side), where they can't be seen; otherwise they are similar to traditional metal braces. Lingual braces are placed on teeth differently, and wearing them often takes some getting used to at first. But those trade-offs are worth it for plenty of people. Which celebs wore lingual braces? Rumor has it that the list includes some top models, a well-known pop singer, and at least one British royal.
So what's the best way to straighten your teeth and keep the orthodontic appliances unnoticeable? Just ask us! We'd be happy to help you choose the option that's just right for you. You'll get an individualized evaluation, a solution that fits your lifestyle — and a great-looking smile!
For more information about hard-to-see (or truly invisible) orthodontics, please contact our office or schedule a consultation. You can read more in the Dear Doctor magazine articles "Orthodontics for the Older Adult" and "Clear Aligners for Teenagers."
By Diamond Dental
August 18, 2017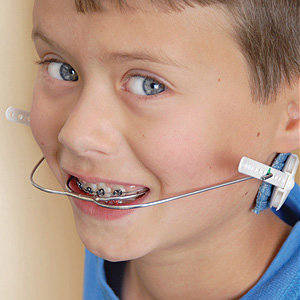 Braces utilize the mouth's existing teeth-moving mechanism by applying pressure in the direction of the desired movement. This is done with a wire laced through metal brackets affixed to the outside of the teeth that's then usually anchored to brackets on the back teeth to maintain constant tension.
This anchorage set-up alone, however, may not work effectively with all bite situations, which might require other points of anchorage. That's where these other tools in the orthodontist's toolkit can come in handy.
Headgear. These appliances not only aid with moving teeth but they also help influence the proper growth of facial structures (as when one of the jaws is too far forward or too far back). Because of this influence on jaw growth you'll only find them used with pre-teens. The most typical application is a strap running around the back of the head or neck (or sometimes over the chin or forehead) that attaches in the front to brackets usually bonded to the molars. In this case the back of the patient's skull serves as the anchor point.
Temporary anchorage devices (TADs). Orthodontists sometimes wish to isolate the teeth to be moved from nearby teeth that shouldn't be. For example, they may want to move front teeth back to close a space without the back teeth moving forward. In this case, it may be necessary to create a separate anchorage point in the jaw. This can be done with TADs, which are made of either biotolerant (stainless steel, chromiumâ??cobalt alloy), bioinert (titanium, carbon), or bioactive (hydroxyapatite, ceramic oxidized aluminum) materials and shaped like mini-screws. Orthodontists insert them into the bone and then attach them to the braces using elastics (rubber bands). After completing orthodontic treatment they're easily removed.
Elastics. We've already mentioned them, but elastics deserve their own category because they can be used in various kinds of anchorage. They play an important role, for example, in cross-arch anchorage that maintains tension between the upper and lower jaws. They can also be used to help move one or more groups of teeth — or isolate certain teeth from moving. They truly are flexible (no pun intended) in their uses for fine-tuned tooth movement.
All these devices can be used in various combinations to match and correct whatever bite situation a patient may have. The end result is straighter and better-functioning teeth — and a more attractive smile.
If you would like more information on orthodontic treatment, please contact us or schedule an appointment for a consultation. You can also learn more about this topic by reading the Dear Doctor magazine article "Orthodontic Headgear & Other Anchorage Appliances."
By Diamond Dental
March 31, 2016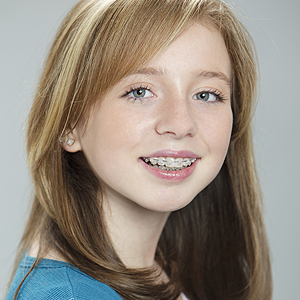 In many ways, the teenage years are the best time to have orthodontic treatment. It's a good time emotionally because your teen is likely to have friends who also wear braces; orthodontic treatment becomes a rite of passage they can go through together. It's also advantageous in a physical sense because all 20 baby teeth have come out, and most of the 32 adult teeth (except the 4 wisdom teeth) have emerged. At the same time, especially with younger teens, jaw growth is not yet complete — allowing orthodontists to harness the growing body's natural adaptability. We can use a variety of appliances to do that — some of which weren't around a generation ago!
Appliance Choices
In many cases, traditional metal braces are still the best way to achieve the desired results. However, these are not the "train tracks" of old. Braces are smaller and lighter, with brackets that are cemented to the front surfaces of teeth rather than to bands that encircle the entire tooth (except in the very back). Braces can be made much less noticeable by using ceramic brackets that are clear or tooth-colored; however, ceramic brackets are easier to break than metal. An even stealthier way to undergo orthodontic treatment is with clear aligners. These removable clear plastic "trays" are custom made with the help of computer software that divides the treatment process into two-week stages. After each two-week period, the tray is changed and the next stage of movement takes place until the teeth are in correct alignment. The Invisalign system has two modifications especially for teens: "eruption tabs" that hold space open for emerging molars, and "compliance indicators" that can tell parents and orthodontists if the teen is keeping the trays in for the prescribed amount of time. We'd be happy to discuss whether clear aligners would be an option for your child.
Keeping It Clean
No matter which type of appliance is used, oral hygiene becomes even more important during orthodontic treatment. Wearing braces presents special challenges in terms of keeping teeth clean; however, it's extremely important to do an effective job every day so that gums do not become inflamed and cavities do not develop. It's far easier to clean teeth with clear aligners, which can be removed, but the aligners themselves can build up bacteria, leading to the same types of oral health issues if they are not cleaned each day.
Making It Count
Another way in which orthodontic treatment will not vary regardless of the type of appliance chosen is the necessity of a retention phase. Everyone who has their teeth straightened (and this goes for adults and younger kids, too) must wear a retainer to hold the teeth in their new and improved alignment while new bone grows around them. Yes, braces are easier to wear than they used to be… but no one wants to wear them twice!
If you have questions about braces for your teen, please contact us or schedule an appointment for a consultation. You can learn more by reading the Dear Doctor magazine articles "Clear Aligners for Teenagers" and "The Magic of Orthodontics."