My Blog
Posts for tag: veneers
By Diamond Dental
November 09, 2018
Would you like to hide an imperfection in a tooth or improve its shade without extensive dental work? If so, dental veneers offer an excellent option! Your Newtown, CT, dentist, Dr. Ratna Vedullapalli, helps her patients improve their appearances with this versatile restoration.
Veneers conceal flaws
Veneers are designed to hide common issues visible on your tooth enamel. Because the restorations only cover the fronts of your teeth, they don't require extensive changes to your teeth. In fact, your Newtown dentist only needs to remove a tiny amount of enamel to ensure a proper fit.
Made of a thin layer of porcelain, veneers offer effective coverage for many dental flaws. They're available in many shades of white, making it easy to match the color of surrounding teeth or whiten all of your teeth.
Veneers may be a good choice for you if:
You have spaces between your teeth: Orthodontic treatment may be needed for large spaces, but small gaps can be easily concealed simply by adding veneers to your teeth.
You have a flaw in your enamel: Bumpy surfaces, chips, cracks and other imperfections may be small, but they can detract from your appearance. Adding veneers makes minor flaws disappear.
You have a discolored tooth: Teeth can become discolored due to injuries, dental treatments, and the use of certain antibiotics. Luckily, veneers keep discolorations concealed from view.
Your tooth looks a little funny: All of your teeth should look the same, but that isn't always the case. Sometimes, one or more teeth are a little crooked, twisted, pointed, or just oddly shaped. Veneers improve the shape of your teeth and improve the uniformity of your smile.
Your tooth is too short: Even a slight decrease in the length of a tooth can affect your appearance. If your teeth have gotten shorter due to grinding or clenching, a veneer can restore their normal length. After you receive your veneers, you may wish to begin wearing a nightguard to prevent damage to your new veneers or your teeth.
Improve your smile with dental veneers! Call your Newtown, CT, dentist Dr. Ratna Vedullapalli at (203) 403-2428 to schedule your appointment.
By Diamond Dental
January 15, 2018
Bad teeth? Dental veneers can give you the dream smile you've always wanted. Veneers are thin shells made of tooth-colored materials designed to cover
the front of the teeth. Diamond Dental offers porcelain veneers to their patients. Dr. Ratna Vedullapalli is one of the finest dentists in Newtown, CT.
1. Fix Dental Issues
Veneers can restore your smile and make you look more attractive instantly. One of the benefits of veneers is the fact that they can fix many cosmetic dental problems at the same time. These porcelain shells fit over the teeth changing their size, shape, and length. Veneers are routinely used to fix misaligned teeth, gapped teeth, cracked teeth, crooked teeth, and worn-down teeth.
2. Hide Imperfections
Dental veneers can make an imperfect smile look amazing. Veneers can hide dental imperfections that can be difficult to correct. Veneers have helped millions of people enhance their smiles. These shells have become very popular due to their simplicity and versatility.
3. Strengthen Teeth
Dental veneers can strengthen and protect teeth chipped or cracked teeth. This is possible due to the durable ceramic material that composes veneers as they cover your teeth. Veneers provide strength comparable to enamel. These shells have proven time and time again to be resistant to wear and fractures.
4. Whiten Your Smile
Smile! Teeth whitening has never been easier. Dental veneers can give you a bright, white smile instantly. Dental veneers are bonded to the front of the teeth changing their color. Nothing is more rejuvenating than a dazzling white smile. Now that's something to smile about.
5. Boost Your Self-Esteem
Low self-esteem results from a poor self-image, which can lead to mental health problems such as depression and anxiety. How you feel about yourself also affects your confidence, work, relationships, and well-being. Veneers will improve your look and help you feel good about yourself. Consult with a dentist in Newtown, CT, to find out if veneers are right for you.
Don't let a bad smile hold you back in life. Say yes to porcelain veneers! Call Diamond Dental at (203) 403-2428 now to schedule a dental consultation in Newtown, CT. Porcelain veneers will do you and your smile a world of good.
By Diamond Dental
April 12, 2017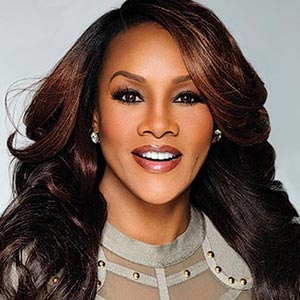 What's an actor's most important feature? According to Vivica A. Fox, whose most recent big-screen role was in Independence Day: Resurgence, it's what you see right up front.
"On screen, your smile and your eyes are the most inviting things that bring the audience in" she said. "Especially if you play the hot chick."
But like lots of people, Vivica reached a point where she felt her smile needed a little help in order to look its best. That's when she turned to a popular cosmetic dental treatment.
"I got veneers years ago," Ms. Fox told Dear Doctor magazine in a recent interview, "just because I had some gapping that probably only I noticed."
What exactly are dental veneers? Essentially, they are thin shells of lustrous porcelain that are permanently attached to the front surfaces of the teeth. Tough, lifelike and stain-resistant, they can cover up a number of defects in your smile — including stains, chips, cracks, and even minor spacing irregularities like the ones Vivica had.
Veneers have become the treatment of choice for Hollywood celebs — and lots of regular folks too — for many reasons. Unlike some treatments that can take many months, it takes just a few appointments to have veneers placed on your teeth. Because they are custom made just for you, they allow you to decide how bright you want your smile to be: anywhere from a natural pearly hue to a brilliant "Hollywood white." Best of all, they are easy to maintain, and can last for many years with only routine care.
To place traditional veneers, it's necessary to prepare the tooth by removing a small amount (a millimeter or two) of its enamel surface. This keeps it from feeling too big — but it also means the treatment can't be reversed, so once you get veneers, you'll always have them. In certain situations, "no-prep" or minimal-prep veneers, which require little or no removal of tooth enamel, may be an option for some people.
Veneers aren't the only way to create a better smile: Teeth whitening, crowns or orthodontic work may also be an alternative. But for many, veneers are the preferred option. What does Vivica think of hers?
"I love my veneers!" she declared, noting that they have held up well for over a decade.
For more information about veneers, please contact us or schedule an appointment for a consultation.